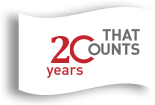 Insights > Articles > In the News: Pending Obamacare Enrollment, 2014 Employer Costs May Jump
In the News: Pending Obamacare Enrollment, 2014 Employer Costs May Jump
On Forbes.com
Following a recent period of slow health inflation for employers, companies can expect higher costs in 2014 with more workers who
previously opted out of their company plans now enrolling to avoid paying penalties under the Affordable Care Act on the individual market, new research from employee benefits consultancy Mercer shows.
Per-employee health benefit costs next year will jump 5.2 percent, a growth rate that is more than double the 2.1 percent increase in health benefit cost per employee this year, Mercer said, referring to the $10,779 per employee cost in 2013 that includes "employer and employee contributions for medical, dental and other health coverage."
Mercer's projections, conducted annually, come from a survey of more than 2,800 public and private employers with 10 or more workers. Mercer is a subsidiary of Marsh & McLennan, Marsh & McLennan Companies (MMC).
Future health benefit cost increases are a "wild card" next year, Mercer analysts say, given the rollout of the Affordable Care Act, which will expand Medicaid programs for the poor and offer subsidies for eligible uninsured Americans to buy coverage on government-run marketplaces known as exchanges. Individuals will be eligible for subsidies of up to $5,000 depending on their income to buy an array of private plans sold by insurers like Aetna, (AET), Cigna (CI) and Humana Humana (HUM) as well as Blue Cross and Blue Shield plans.
Because the health law requires Americans to obtain coverage or face a tax penalty, employers in the Mercer survey are expecting an influx of employees to sign up for their employer plans. Mercer says 22 percent of an employer's eligible workers "waive coverage for themselves either because they are covered under another plan or because they choose to go without."
But that could change in 2014.
"A big question is how many employees will enroll for the first time, given that the tax penalty for not obtaining coverage is relatively small," said Tracy Watts, Mercer's national leader for health reform. "But an employer might wind up covering more dependents if others in the area have made changes to discourage their employees from enrolling dependents."
Mercer projects the median amount of increase from higher enrollments and new fees will add 3.5 percent to employer health benefit costs. "Cost increases from higher enrollment would be on top of the normal increase in the per employee cost of coverage," Watts said.
We're Here to Help
GarryMichael continually monitors the regulatory landscape for federal agencies and their contractors. For questions about how your organization can adapt to the new FISMA requirements, contact us today.
In the News
Most Popular
Leadership
Life At Garry Michael
Careers