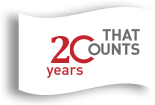 Mergers & Acquisitions Support: The Strategic Role of Internal Audit in Mergers & Acquisitions
About > Our Services > The Strategic Role of Internal Audit in Mergers & Acquisitions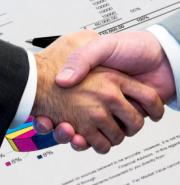 The Strategic Role of Internal Audit
Mergers & Acquisitions (M&A) have distinct phases of activities and present a variety of risks within each phase in the M&A process. Organizations need to manage the risks involved through all phases of the M&A process. Internal Auditors are not M&A strategists, but excel at risk assessment and risk management. Internal Audit can play a critical, proactive and consultative role in a successful merger or acquisition throughout every phase of the M&A lifecycle.
Whether you are thinking of a potential merger or acquisition or already in the process of an M&A, here are some important questions we can help you answer:
Do you have the right team in place to evaluate the targets?
Is all of operational management involved in the process?
Have you given more importance to the advice of external advisors rather than your own managers?
Does the proposed merger or acquisition comply with regulatory agencies?
Do the negotiators understand the benchmarks and company risk appetite?
Are there environmental risks hidden in the selected target?
Are the deal-makers more concerned with closing the deal than whether the target is a good fit with acceptable risk?
Were steps missed or overlooked during the negotiations or deal structure?
Do accounting rules or preferences drive the payment method instead of growth or risk considerations?
Have key employees with the most knowledge been identified and measures been taken to retain them?
Were employee roles and the organizational structure defined early on?
Were key elements missed or not given value during the initial risk assessment?
Risk Management experts can help assess the strategic risks of M&A activities. Contact us to provide insight as to how Internal Audit can add significant value throughout the M&A process.
In the News
Most Popular
Leadership
Life At Garry Michael
Careers