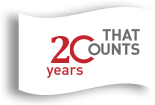 Finance Transformation: eXtensible Business Reporting Language (XBRL)
About > Our Services > eXtensible Business Reporting Language (XBRL)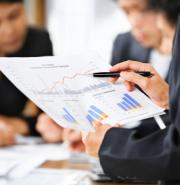 eXtensible Business Reporting Language
We are focused on providing independent, sustainable, cost effective assurance services centered on testing the integrity of XBRL-Tagged Data and evaluating internal controls over XBRL-Tagged Data reporting process. We work with our clients to offer assurance of their company's XBRL-Tagged Data and enrich the XBRL-Tagged Data.
Our solutions are consistent with Statement of Position 09-1 "Performing Agreed-Upon Procedures Engagements That Address the Completeness, Accuracy, or Consistency of XBRL-Tagged Data" issued by AICPA in the United States and Audit and Assurance Committee Study Report No. 20 issued by JICPA in Japan.
At GarryMichael, our professionals perform test Procedures about the following Management Assertions using tools for CAAT (Computer Assisted Audit Techniques) and by manual checking.
Identification and Version of Taxonomie
Tagging is Accurately and Consistently Applied
Creation of Extensions
Completeness of XBRL-tagged Data
Granularity of Tagging of Note Disclosures
Labels and Label Linkbase
Calculations and Calculation Linkbase
Presentation and Presentation Linkbase
Our team of professionals can help you:
Obtain assurance of XBRL-Tagged Data
Perform substantive test using tools for CAAT and by manual checking
Perform test of internal controls over XBRL-Tagged Data reporting process
Analyze cause of errors on XBRL-Tagged Data
Remediate weakness of internal controls over XBRL-Tagged Data reporting process
Improve the quality of XBRL-Tagged Data
In the News
Most Popular
Leadership
Life At Garry Michael
Careers