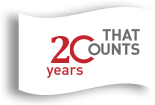 Enterprise Information Management: Applications Controls Effectiveness
About > Our Services > Applications Controls Effectiveness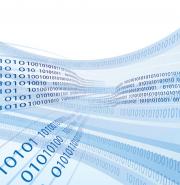 Applications Controls Effectiveness
GarryMichael's Information Technology professionals understand how critical applications are to any business. Whether your environment supports Oracle, SAP, JD Edwards or a host of other ERP systems, your organization must effectively be able to support the integrity of all applications throughout the business no matter how complex the environment.
Our team of Information Technology consultants works closely with clients throughout a variety of industries in providing the following services:
Help you select the right applications for your business
Provide pre and post implementation ERP audits
Ensure configuration controls are properly established
Help you evaluate and design proper Segregation of Duties frameworks no matter how large or small the environment
Project manage the install of new applications within your business environment or we can work closely with your implementation team to help mitigate the risk of costly implementations
Provide ongoing compliance support in the design and testing of application controls – i.e. SOX compliance.
Work closely with management to provide an effective remedial course of action when design or control effectiveness failures face an organization.
Contact us today to learn more about our services and depth of experience in this practice area.
In the News
Most Popular
Leadership
Life At Garry Michael
Careers