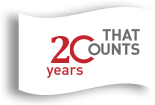 Industries: Public Sector Services – Education, Government, Non Profit
About > Industries > Public Sector Services – Education, Government, Non Profit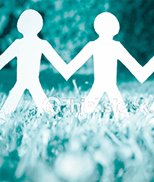 Supporting Your Mission
GarryMichael provides Internal Audit, Risk Management, Compliance and Information Technology services to school districts, private colleges, universities, trade schools, and specialized educational institutions. For almost 20 years, we have provided practical, cost effective solutions and the expertise required to ensure reputational risk is minimized, controls are in place to prevent fraud and waste, and regulatory requirements are met.
The goal of any institution is to provide the very best education to its students and to provide transparency to its constituents. We share that philosophy in providing the very best service and transparency to our clients. No matter how large or small a project may be, we take great pride in assisting the educational sector achieve its internal control and regulatory objectives while working within your budget.
GarryMichael provides the educational sector with the following services:
Fraud Investigations
Operational Improvement Services
Risk Assessments
Internal Auditing – Co Sourced
Internal Auditing – Fully Outsourced
Regulatory Compliance
Information Technology Services
Finance & Accounting Excellence
Contact us today to learn more how we can assist you.
Non Profit
The Non Profit sector represents a diverse group, which today is faced with many, many challenges. The recession, tight government budgets, and a general decline in private donors and memberships have laid the foundation for the Non- Profit sector to do more with less. At the same tight, regulatory scrutiny has increased – placing new demands on the sector to comply with a host of issues. The single most important factor for any Non Profit is preserving its reputation. In the wake of recent corporate scandals, perhaps no other factor has become more pressing than for Non Profits to ensure they have built proper governance and internal controls within its framework.
Our professionals understand the challenges the sector. Having provided extensive consultation to the sector for many years, we work closely with you to ensure meaningful and cost effective strategies and controls are put into action to ensure robust corporate governance practices and internal controls are properly designed and function adequately.
Our services include:
Internal Auditing
Cost, Budgeting and Planning Services
Corporate Governance Re-assessment
Risk Management Services
Information Technology Services
Regulatory Compliance Services
Finance and Operational Excellence
Contact us today to learn how we can assist you.
Government
GarryMichael's specialized Government practice has worked closely with federal, state and local agencies throughout the United States for almost 20 years. We work closely with all levels of government and bring solutions designed to promote efficiencies, cost savings, ensure internal control, and enhance operational performance.
The view of the current administration to increase government oversight and regulation has focused attention in the government sector on greater transparency, greater use of information technology, and risk management practices as a whole.
Our Government practice works closely with all levels of government to ensure each entity's objectives are met by providing the best solutions, strategies and consultants throughout every engagement.
We provide a variety of services to governmental entities, some of which include:
Fraud and Forensic Investigative services
Auditing Services
Information Technology Services
Construction & Infrastructure Audit Services
Recovery Audit Services
Regulatory Compliance Services
Finance & Accounting Excellence
Contact us today to learn how we can assist you.
In the News
Most Popular
Leadership
Life At Garry Michael
Careers