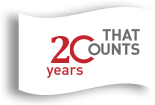 Internal Audit: Quality Assessment Review (QAR)
About > Our Services > Quality Assessment Review (QAR)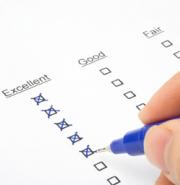 Quality Assessment Review (QAR)
We at GarryMichael have been a leading provider of independent audit solutions for 20 years. In this time we have accumulated extensive knowledge of leading approaches, best practices, tools and methodologies to help internal audit functions run more effectively, efficiently and in conformance with Institute of Internal Auditors' quality standards.
We put this experience to work for you through a set of solutions designed to increase the confidence of your internal audit function to contribute to improving the effectiveness of your organization's risk management, control, and governance processes.
Our team of professionals can help you with:
Establishing a Quality Improvement Program in conformance with Institute of Internal Auditors Standards.
Conducting an External Assessment of your Internal Audit Function
Conducting an External Validation for your Internal Audit Function's Self-Assessment
Assistance in developing new Internal Audit functions
Assistance in transforming Internal Audit departments into more mature functions
Assisting with best practices for Internal Audit department administration
Outsourcing and co-sourcing of Internal Audit functions
Tools and methodologies to assist in Internal Audit department operations
As you go through the process of choosing a firm for your External Assessments, consider GarryMichael as your partner firm and we will be there to give you the support you need.
Contact our Internal Audit Quality Assessment and Improvement experts to learn more about how we can help you.
In the News
Most Popular
Leadership
Life At Garry Michael
Careers