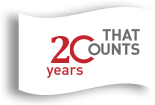 Internal Audit: Enterprise Risk Assessment
About > Our Services > Enterprise Risk Assessment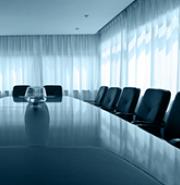 Enterprise Risk Assessment
Risks often work in concert and across divisions and functions to effect a negative consequence. Rarely is it just one big thing that "brings a company to its knees".
Poor execution within a key business process combined with an unforeseen product release by a competitor and a bankruptcy filing by one of your biggest customers – the damage may be containable if one of these events were to occur, but what if they all occur over a short period of time or even a 12 month period? An effective Enterprise Risk Assessment not only captures risks faced by an organization, but also demonstrates how these risks work together and how one risk may lead to another across departments and functions.
We provide our clients with practitioner expertise in working with them to build enterprise risk assessments that are continuously relevant to the organization, and assist executive teams in understanding not only what should not go wrong but also what needs to go right for your company to reach its objectives in the most efficient and effective way possible.
Contact our Enterprise Risk Management practice leaders to learn more.
In the News
Most Popular
Leadership
Life At Garry Michael
Careers