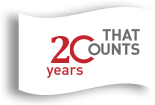 IT Governance and Performance Management: Technology and Application Assessments
About > Our Services > Technology and Application Assessments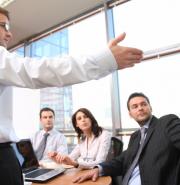 Technology and Application Assessments
The starting point for the development of a yearly or annual audit plan is the execution of an effective information technology risk assessment. The correct identification and calculation of IT audit risk is essential for the successful execution and completion of an audit plan.
Our highly skilled Information Technology Audit professionals assist thousands of companies, both large and small with their risk assessment process on an annual basis throughout all industries. Having worked with numerous ERP systems and a wide variety of applications for many years, we bring the skills, experience and insight in helping management develop effective I.T. Risk Assessments which focus on strategic, compliance and key operational risks.
We work seamlessly with you to:
Identify critical IT Assets which may be physical, data and applications based.
Develop and Implement of an IT Audit Risk Assessment process and methodology.
Utilize software to assist in the identification of risks within the IT environment.
Interpret and risk ranks the results of an Information Technology Risk Assessment so that risks are correctly ranked and prioritized in the audit plan.
Identify existing internal controls which may mitigate identified risks.
Finalize your IT audit plan based on the results of the IT risk Assessment.
Develop a final report so that you can effectively present your Risk Assessment to Management, the Audit Committee and or the Board of Directors.
Contact our Information Technology Risk experts to learn how we can assist you.
In the News
Most Popular
Leadership
Life At Garry Michael
Careers