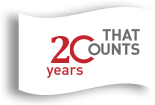 Internal Control and Financial Reporting: Model Audit Rule Financial Reporting Controls Compliance
About > Our Services > Model Audit Rule Financial Reporting Controls Compliance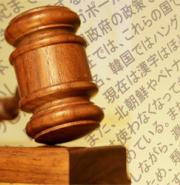 Model Audit Rule Financial Reporting Controls
For the year ending 2010, the National Association of Insurance Commissioners (NAIC) will require all private insurance companies with direct premiums written and assumed in excess of $500M per year to adopt enhanced governance and reporting standards.
Section 16 of the MAR requires an annual assessment of Internal Controls over Financial Reporting (ICFR), with many similarities to Section 404 of the Sarbanes – Oxley Act of 2002. MAR is specific to Statutory reporting, not GAAP reporting which can present some challenges for Audit Committees and Management in understanding exactly what is required to comply.
Our team of experts can help you to:
Understand exactly what is required of the Act and help you to design a cost effective plan to comply.
Work closely with you to develop or review your existing Risk Assessment for compliance. If one has already been performed, we can provide you with an independent perspective regarding your path towards compliance.
Execute an Entity Level Assessment which is the basis of a top down risk based approach to completing all other components of compliance.
Assist with Process Documentation, Control Design and Testing of Key controls utilizing automated tools and leveraging our expert resources which will dramatically reduce the level of compliance effort and cost.
Work closely with management and functional process owners in remediating areas of deficiency. We employ consultants who are highly skilled and will guide you throughout the remediation process.
Throughout the process, we will recommend ways you can leverage your existing technology as much as possible. Many companies still rely on a high degree of manual control which increases your overall compliance costs. We employ experts who have worked with a wide range of ERP systems who you can rely on and will help you streamline your operations throughout this exercise.
We are focused on providing independent, sustainable, cost effective services for a variety of regulatory and statutory requirements.
Contact our Model Audit Rule and Insurance Industry experts to learn how we can assist you.
In the News
Most Popular
Leadership
Life At Garry Michael
Careers