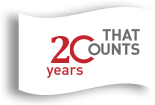 Industries: Financial Services
About > Industries > Financial Services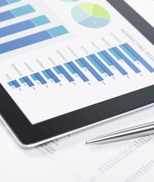 Banking & Capital Markets
With the market turmoil experienced by the banking and capital markets sector in 2009, on December 11, 2009 the House passed the Wall Street Reform and Consumer Protection Act. The bill's many provisions affect current securities and banking regulation. The sweeping reforms include the Financial Stability Improvement Act, creating a systemic risk regulator; strengthening regulation of depository institutions and bank holding companies; improving the asset-backed securitization process; and providing for an enhanced dissolution authority.
With the industry collapse in 2009, this has also created opportunities for sector. While convergence will certainly continue in 2010, it will also bring new challenges for institutions as they look to integrate systems, processes and risk management practices. To help you meet the challenges of risk management, regulatory compliance, and operational performance excellence, you need a team of highly skilled professionals who understand the legislative requirements, your operations and performance challenges.
We can help you meet these challenges. No matter the size, nature or complexity of your institution, we've assisted thousands of financial institutions – commercial banks, consumer/retail banks, and broker dealers meet complex business and regulatory challenges. We provide the following consultative services:
Risk Management
Regulatory Compliance
Internal Audit
Cost Containment
Model Validation & Quantitative Analysis
Pre & Post Merger Integration Services
System Implementation Support
Contact us today to learn how we can assist you in meeting your needs.
Insurance
The global insurance industry continues to face a number of complex challenges as a result of evolving regulatory requirements and continued market volatility. The inherent challenges in managing capital and liquidity requirements given the volatile fluctuation of the market continues to have a significant impact for all institutions.
In Europe, the regulatory landscape for the Insurance industry is being impacted by the European Commission's Solvency II requirements. Although implementation isn't anticipated until 2012, Insurance companies must create roadmaps today to ensure they will comply with the capital adequacy, valuation protocols and risk management requirements of Solvency II.
For 20 years, our Insurance practice experts have assisted the insurance sector with ERM implementation, global regulatory compliance, model validation, internal audit, forensic investigation services, project management, system implementations, integration services, and project management expertise. We provide you with highly experienced consulting professionals who not only bring extensive experience in consulting, but have previously worked in the insurance sector and as a result, bring immediate insight and value to your initiatives.
Some of the solutions we provide include:
Regulatory Compliance Readiness (i.e., Model Audit Rule, Solvency II)
Internal Audit
Enterprise Risk Management
Fraud and Forensic services
Information Technology Services
Project Management
Model Validation
Pre & Post Merger Integration Services
Contact us today to learn how we can assist you.
In the News
Most Popular
Leadership
Life At Garry Michael
Careers