About GarryMichael
About > Life At GarryMichael > Career Growth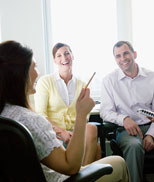 At GarryMichael, we're building the future of public accounting. And that begins with you. With how we treat you. How you're included in the decisions that affect your work. From the complete and open access you'll have to partners and colleagues to how your mentors support and value you, it's an environment unlike any other.
OUR SUCCESS IS BUILT ON YOURS
We've built our business on the close working relationships we've developed with our clients. But we couldn't have done that without talented people. Your development, advancement, and individual success are vital to our future. That's why we invest in you: to ensure that you get the training and mentoring necessary to build a strong foundation for a meaningful career.
LEARN MORE
In the News
Most Popular
Leadership
Life At Garry Michael
Careers