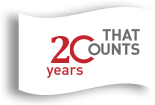 Industries: Retail
About > Industries > Retail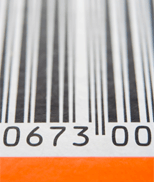 Offering Exceptional Service
GarryMichael assists retail companies throughout the world. For almost 20 years, we have worked with some of the largest household brand names to enhance risk management practices throughout their operations, supply chains and distribution channels. While the sector was severely impacted in 2009, 2010 looks to be a more promising year – however the sector is not out of the woods.
Cash preservation, innovation, and continued streamlining of operations remain some of the top concerns of every retail executive. Our retail industry experts work closely with you in providing value add, cost effective solutions which solve critical business and regulatory issues. Our experts have not only consulted in the sector, but also bring extensive previous work experience within the retail sector thereby enabling truly powerful solutions to crystallize.
Some of the solutions we have specifically tailored for the retail sector include:
Vendor Reviews
Loss Prevention Services
Branch & Store Audits
Supply Chain optimization
Enterprise Risk Management
Operational Performance Improvement
Information Technology Services
Regulatory Compliance
Contact us today to learn how we can assist you.
In the News
Most Popular
Leadership
Life At Garry Michael
Careers