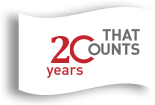 Internal Audit: Internal Audit Co-Sourcing and Outsourcing Services
About > Our Services > Internal Audit Co-Sourcing and Outsourcing Services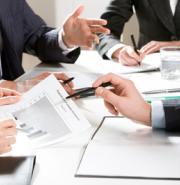 Internal Audit Co-Sourcing/Outsourcing
GarryMichael is a leader in strategic internal audit partnering. For 20 years, we have supported audit committees, management and internal audit functions for organizations around the world.
Through extensive training, knowledgeable professionals, industry experience, and innovative tools and methodologies, we are able to provide flexible world-class solutions tailored to your specific business and technology audit needs.
We have provided Co-Sourced Internal Audit services, which supplement the existing in-house Internal Audit function or provide expert knowledge to help execute certain areas of your audit plan. We have also provided full Internal Audit Outsource capabilities on a global basis to companies of all sizes. Under this partnership model, we report directly to your Audit Committee to ensure complete independence and objectivity.
Allows you to execute your audit plan utilizing highly skilled, expert auditors skilled in an extremely wide range of areas.
Allows you to stay focused on your core business and strategic plan.
Eliminates the need to invest in expensive audit tools.
Eliminates the need for training and managing a costly in house function.
Provides the flexibility in deploying highly skilled auditors on a global basis who understand local cultures, customs, related laws and regulatory requirements.
Provides complete assurance regarding independence and objectivity over the Internal Audit function.
Our Internal Audit Services are built upon the Foundations of Improvement Model, which focuses on unlocking the value during any type of engagement, enabling us to create positive and lasting change for our clients.
Streamlined Processes – Identify opportunities to streamline transaction processing by reducing cycle times and eliminating rework.
Technology – Identify opportunities to leverage technology solutions to enhance processes and controls. Some examples include identifying opportunities for paperless processing or integrating various processing systems.
Best Practices & Benchmarking – Identify opportunities to implement best practice solutions or provide benchmarks of current processes against industry norms.
Partnering – Identify opportunities to better integrate processes with business partners and enhance external and/or internal cooperation.
Measurement Systems – Identify opportunities to implement or improve management measurement and monitoring tools, including defining key performance indicators and executive dashboard.
In the News
Most Popular
Leadership
Life At Garry Michael
Careers