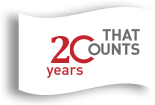 About GarryMichael
About > Life At GarryMichael > Balance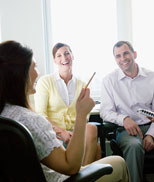 Life At GarryMichael
At GarryMichael, we're building the future of public accounting. And that begins with you. With how we treat you. How you're included in the decisions that affect your work. From the complete and open access you'll have to partners and colleagues to how your mentors support and value you, it's an environment unlike any other.
WHAT REALLY MATTERS
Life isn't about how many hours you spend at work. It's about being smart and resourceful, sharing fresh and relevant ideas with clients, being engaged in what you do, and having time at the end of the day to enjoy what's important.
As part of our vision and values, we hold ourselves responsible for helping you live a balanced life. Balance is different for everyone, so our environment helps you discover yours. At GarryMichael you'll find a different way of approaching work—one that's about getting the job done. And getting the most out of life.
We've also published a corporate social responsibility report that highlights our efforts to support the vitality and health of our people, communities, and environment.
In the News
Most Popular
Leadership
Life At Garry Michael
Careers