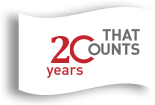 Enterprise Risk Management: Compliance Risk Assessment
About > Our Services > Compliance Risk Assessment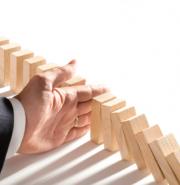 Compliance Risk Assessment
Boards and executive teams are becoming increasingly aware of the importance of good governance that ensures good compliance management practices – and with good reason. Non-compliance with established regulations can result in lawsuits, fines, PR downfalls, operating losses, even shutdown of operations.
Important questions that organizations face today include:
Do we have a good discovery process to determine new laws, regulations, and mandates as they emerge locally, globally?
What are the most critical compliance issues facing my organization?
Are there compliance issues that affect our strategic planning?
Are we compliant?
As professionals who have developed and experienced the full lifecycle of compliance program deployment and realization, we offer comprehensive compliance program management services. We have developed a simple framework and an immediately implementable methodology to establish compliance programs or improve compliance efforts in most organizations.
Contact our compliance and governance experts to learn more.
In the News
Most Popular
Leadership
Life At Garry Michael
Careers