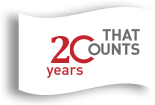 Internal Audit: Internal Control and Financial Reporting
About > Our Services > Internal Control and Financial Reporting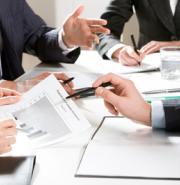 Internal Control & Financial Reporting
GarryMichael's Internal Controls and Financial Reporting consultants assist companies in establishing, designing, and ensuring effective internal controls are in place over financial reporting.
Our professionals work closely with all levels of management in firstly, ensuring that the organization understands the importance of a properly designed and effective internal control environment. We do this by providing educational awareness sessions to all layers of management, including the Board, when necessary.
With several thousand Internal Control and Financial Reporting compliance engagements under our belt, we can provide you with the most tactical and cost efficient strategies to accomplish and manage your compliance efforts. Having assisted the very first SOX registrant comply with Section 404, our team of experts continue to provide our clients with exceptional thought leadership in tackling what can often be confusing or complex legislation.
Whether you are preparing for IPO readiness, or are a mature organization that faces challenges in working towards SOX, Model Audit Rule (MAR), NI 52-109, or OMB Circular compliance, we can alleviate your burdens and work closely with you to accomplish your goals in a cost effective and sustainable manner.
For over 20 years, GarryMichael has brought deep experience serving entities of all sizes, across all industries. We have successfully assisted with several thousand compliance efforts whose nature and complexity have varied across the globe. We provide a wide range of specialized compliance services and provide deep expertise which has enabled us to become a highly valued, trusted advisor to leading companies in the public, private and government sectors. Our services include:
Internal Control & Compliance Strategy Management
Complete Project Management
Special Project Services
Consult and Evaluation of Internal Efforts to Date
Co- Sourced Compliance & Internal Control Services
Full Out-Sourced Compliance & Internal Control Services
Technology Enablement
Control Rationalization
Contact our team of experts to learn how we can assist you.
In the News
Most Popular
Leadership
Life At Garry Michael
Careers