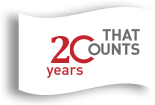 OUR VISION, PURPOSE AND CORE VALUES
About > Vision, Purpose & Values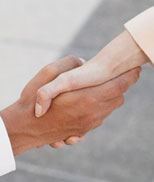 OUR VISION, PURPOSE AND CORE VALUES
VISION
GarryMichael is a nationally recognized, industry-focused audit, accounting, and risk advisory firm serving successful middle-market businesses, not-for-profit and governmental enterprises, and high net worth individuals.
PURPOSE
To make a difference for our people and our clients.
Core Values
Our core values guide us in all that we do at GarryMichael. They represent the qualities we look for in the people we hire, our beliefs about how we should conduct our business, and our aspiration to do our very best work. And to keep us accountable, these values have been put on display in our corporate social responsibility report.
Passion for Excellence
Set high goals and standards for ourselves.
Maintain a positive outlook and be passionate about our work, our clients, and our profession.
Stay motivated to do our best and more than is expected.
Dedicate ourselves to high-quality work.
Seek opportunities for more responsibility.
Be passionate about shared values and firm mission.
Integrity
Understand that integrity is the bedrock of trust.
Maintain honest and ethical behavior.
Maintain objectivity of thought and action at all times.
Maintain high standards of personal and professional conduct.
Hold the affairs of our clients in strict confidence.
Hold steadfast to the form and spirit of ethical standards.
Lifetime Learning
Be intellectually curious about our profession.
Remain abreast of important advances within the firm.
Demonstrate a high interest in new firm initiatives.
Seek opportunities for professional and personal growth.
Continually develop our knowledge in new areas.
Persistently work on our own areas needing development.
Leading by Example
Exhibit a positive attitude and seek solutions.
Do not ask others to do what we are unwilling to do.
Embrace innovation and new ideas.
Look for the natural skills and talents in others.
Act as mentors for others in our offices.
Respond to requests in a timely manner.
Honor all commitments you make.
Initiate ideas to help the firm and our clients
Be willing to help with their implementation.
Accountability
Agree to appropriate performance standards.
Monitor self-performance against goals.
Seek feedback on what is expected.
Accept responsibility for outcomes of actions.
Maintain a balanced life.
Understand balance is different for each person.
Be flexible in our approach to our professional lives.
Take an appropriate amount of time off.
Participate in family and outside activities.
Devote extra time to work when necessary.
Respect
Place a high priority on developing others.
Act professionally and responsibly at all times.
Understand and honor appropriate lines of authority.
Strive to avoid making last-minute requests of others.
Respectfully deal with differences of opinion.
Encourage other people to express their ideas.
Listen to the ideas of others with an open mind.
Believe that our differences make us stronger.
Understand and strive to comply with professional standards.
In the News
Most Popular
Leadership
Life At Garry Michael
Careers