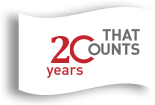 WEB PRIVACY POLICY
Web Privacy Policy
Web Privacy Policy
GarryMichael LLC believes in protecting your privacy. We will not collect any personally identifiable information (such as your name, postal address, telephone number, or e-mail address) from you via this web site that you do not volunteer. We do not sell, share, or rent personally identifiable information to third parties without your consent, except in certain specific cases described below.
If you choose to register or submit personally identifiable information to us, you agree to the use of such information in accordance with this privacy policy.
Please be aware that this site contains links to other sites, which are not governed by this privacy policy
TYPES OF INFORMATION WE COLLECT
As a general visitor to this Web site, GarryMichael does not collect any personally identifiable information about you. We automatically record information sent by your browser in our server logs, including your IP address, the pages you visit, and other non-personally identifiable information, which we use to analyze our Web traffic and administer our servers. Site statistics may be compiled by or reported to our third party service providers.
COOKIES, TRACKING PIXELS, AND OTHER SIMILAR TECHNOLOGIES
On certain parts of the site, we may use cookies. "Cookies" are small text files stored in your browser that assist us in providing a more customized web experience. Cookies also allow us to understand site usage and improve the content and offerings on the site. We also may use cookies to offer you products or services. These cookies are not used to collect any personally identifiable information. However, once you choose to furnish the site with personally identifiable information, this information may be linked to the data stored in the cookie. If you are concerned about cookies, most browsers permit users to decline cookies. If you reject cookies, you may still use the site; however, you may not be able to access all areas or features.
We or our third-party advertising providers may use clear pixels to track usage of our site or if a visitor accessed our site from a third-party Web site or advertisement service. "Clear pixels" are invisible files on web pages that you visit. When you visit a page on the site that contains a clear pixel, the clear pixel communicates with your computer to determine, among other things, whether you have been to that page before or viewed a particular advertisement. This information is only a transaction count and does not contain any information that could identify an individual user.
JOB APPLICATIONS
If you submit a job application to GarryMichael, we may use the personally identifiable information that you supply, such as your e-mail address and phone number, to contact you about possible job openings. We may also contact previous employers and references.
EVENT REGISTRATION
If you register for an event with GarryMichael, we will use the registration information that you submit to process your request and send you additional information about the event. For online seminars, we may require your e-mail address to provide you with log-in information. In addition, we may contact you about future events that may be of interest to you.
NEWSLETTER SUBSCRIPTION
If you subscribe to an e-mail newsletter from GarryMichael, we will use the registration information that you submit to send you the newsletter(s) you request. We may also e-mail you messages and other newsletters containing information which we believe may be of interest to you. If we contract with a third party to deliver the e-mails, we will share registration information with that party only for the purposes of delivering the e-mail. Instructions for unsubscribing will be included on the newsletter's web page.
CONTESTS AND OTHER PROMOTIONS
If you provide your personally identifiable information to enter a contest or otherwise participate in a promotional offering on our Web site, we will use this information to select and to notify the winner. In addition, we may contact you about products or services that may be of interest to you.
PASSWORD-PROTECTED AREAS OF THE SITE
If you register with us to obtain access to password-protected areas of the site, you authorize GarryMichael to use information you provide to personalize the information we deliver to you and to use your demographic information when analyzing aggregate Web traffic patterns.
OTHER CONTACT
If you send e-mail to us, we will use your e-mail address or other contact information in order to respond to your inquiry. If you request information about our products or services, we may follow up with you in the future with additional information that we think may be of interest to you.
PARTIES TO WHOM WE DISCLOSE INFORMATION
GarryMichael LLC, as a general rule, does not disclose your personally identifiable information to anyone except as necessary to respond to an inquiry or provide requested services. However, to the extent permitted by law, certain information about you may be disclosed in the following situations:
1. To comply with a validly issued and enforceable subpoena or summons. To investigate network abuse.
2. As a part of any actual or threatened legal proceedings or alternative dispute resolution proceedings either initiated by or against us.
3. To provide information to affiliates of the firm and nonaffiliated third parties who perform services or functions for us in conjunction with any requests or inquiries made by you.
CHILDREN'S ONLINE PRIVACY
No part of this Web site is directed at children under the age of 13. Consistent with the Children's Online Privacy Protection Act of 1998, GarryMichael will never knowingly collect or maintain personally identifiable information from anyone under 13 years of age.
CHANGES TO THIS POLICY
From time to time we may revise our Web Privacy Policy. Any changes to this policy will be posted on this Web site.
In the News
Most Popular
Leadership
Life At Garry Michael
Careers
Alerts
Late-breaking news and guidance on federal, state, and local tax law changes as well as regulatory issues that could affect your organization's financial reporting compliance.
Insights & Resources
General and industry-specific articles and resources from thought leaders covering tax, accounting, and business issues and planning opportunities that could benefit you and your organization.
Regional Events
Announcements of upcoming seminars, webcasts, and other opportunities to benefit from our knowledge and experience, network with other business executives, and gain CPE in your city or region.