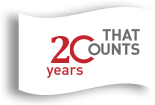 Business Operations: Spreadsheet Risk Management Solutions
About > Our Services > Spreadsheet Risk Management Solutions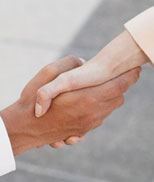 Spreadsheet Risk Management
Increasing reliance on Spreadsheets and other End User Computing applications (EUCs) poses significant risk to organizations that use such applications to support their financial reporting process. Because EUCs are generally not subject to the same rigid control standards as other IT applications, errors, omissions and other irregularities occur frequently and can significantly impact the accuracy of information used in financial reporting and other management decision making.
As a leading provider of risk management and internal control solutions for 20 years, GarryMichael has accumulated extensive knowledge of proven tools, methodologies and best practices to help organizations manage their financial reporting risks effectively. We have leveraged this expertise to develop a customized approach to mitigate the risk associated with the proliferation and reliance placed upon spreadsheets and other EUCs. We have put this experience to work for you by developing a systematic approach designed to improve your organization's ability manage spreadsheet risk.
Our professionals will work with your organization to assess the risks associated with spreadsheets and have designed a systematic approach which includes the following key phases:
Conducting an enterprise wide inventory of existing spreadsheet files and assessing risk associated critical spreadsheets used in management reporting process
Performing detailed diagnostics of critical spreadsheets to identify errors or other issues that may compromise information within key files
Remediating identified issues and implementing spreadsheet development best practices and risk management techniques
Implementing ongoing monitoring and reporting processes
As your risk management partner, GarryMichael can provide customized assistance to guide you through your journey to reduce risk and develop a well controlled spreadsheet population.
Contact one of our Spreadsheet Risk Management experts to find out how we can assist you.
In the News
Most Popular
Leadership
Life At Garry Michael
Careers