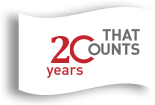 Industries: Mining & Metals
About > Industries > Mining & Metals
Mining & Metals
For 20 years, our industry experts have partnered extensively with mining companies across the globe. We have delivered services in over 35 countries, often times in some of the world's most remote and inhospitable regions. While so many factors affect the mining industry as a whole, it is certainly faced with unique challenges and is perhaps one of the most affected by geopolitical and environmental volatility.
With our global reach spanning over 35 global locations, our mining industry experts have partnered with clients in providing solutions in the following areas:
Regulatory Compliance Services
Internal Audit Services
Information Technology & Security Services
Accounting & Finance Excellence
Construction Audit & Recovery Services
Commodity Risk Management Services
Environmental Health & Safety Services
Recovery Audit Services
Disaster & Crisis Policy Development
Strategic Risk Analysis
Supply Chain Risk Analysis
Regional Litigation Risk Analysis
Corporate Social Responsibility
Contact us today to learn how we can assist you.
In the News
Most Popular
Leadership
Life At Garry Michael
Careers