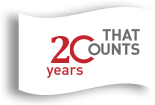 About GarryMichael
About > Life At GarryMichael > Flexibility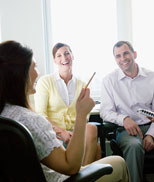 At GarryMichael, we're building the future of public accounting. And that begins with you. With how we treat you. How you're included in the decisions that affect your work. From the complete and open access you'll have to partners and colleagues to how your mentors support and value you, it's an environment unlike any other.
Flexibility is a key component of how we operate.
We recognize the necessity of meeting the needs of the business with the needs of the people who work here. That's why we offer more flexibility for you to choose your service specialty and industry focus. In time you'll find your niche, and you'll get to focus on the clients and the practice areas that interest you the most. At GarryMichael, you'll have many different ways to pursue your career goals.
We understand the importance of providing flexibility for you to choose your career focus. We also know that a flexible arrangement can be a fantastic way to work. In cases where a flexible work arrangement also meets our business needs, we provide the opportunity for Flextime or Telecommuting.
In the News
Most Popular
Leadership
Life At Garry Michael
Careers