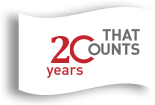 Industries: Manufacturing & Distribution
About > Industries > Manufacturing & Distribution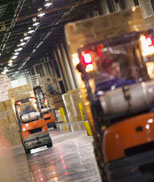 PRODUCING RESULTS
For 20 years, we've partnered with global industrial and consumer product companies in helping company executives better manage critical business issues.
While it is of no surprise that as the Asian markets continue to produce less costly products, improve their technologies and expand their distribution channels, the US manufacturing sector continues to face mounting pressures in finding new ways to increase both top line and bottom line growth, innovate new products, optimize their supply chain, preserve cash and reduce operating costs.
With our global presence in over 35 countries and our strong industry credentials, we provide solutions which focus on critical issues facing the sector today and help you prepare for what's to come tomorrow.
Our solutions include:
Supply chain optimization
Supply chain risk management
Operational Performance Improvement
Inventory controls
Spend Control Assessments
ERP optimization & Technology services
Contract Management
Internal Audit
Regulatory Compliance
Enterprise Risk Management
Fraud and Investigative Services
Corporate Social Responsibility
Contact us today to learn more about our services, global reach and how we can assist you.
In the News
Most Popular
Leadership
Life At Garry Michael
Careers