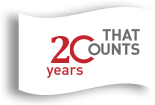 GarryMichael LLC - CAREERS
About > Careers

WORK WITH US
Whether you're jump-starting your career or looking for your next opportunity, our firm and culture provide the fuel to help you drive your career forward. We invest in talented people and develop well-rounded business professionals so they cultivate meaningful relationships. In short, we're a growing firm full of opportunities to get you where you want to go—fast. Discover what makes us one of the best places to work.
Explore GarryMichael
At GarryMichael, you have options, and you're encouraged to explore them. You'll get to see the big picture because of our focus on the middle market—the companies that drive the nation's economic growth. They range from start-ups to multimillion-dollar organizations that operate around the globe in a variety of industries.
What does that mean for you? You'll have the opportunity to serve many clients and build broad experiences, which can help put you on the fast track.
Career Development
Not too big. Not too small. We're the right size to give you exciting experiences and the ability to customize your career and take it to the next level. After all, your advancement and individual success are vital to our future. That's why we invest in you, ensuring you get the development and mentoring necessary to grow and accelerate your career.
What will you discover at GarryMichael?

Lifetime Learning
We're committed to your ongoing learning and development. We keep it interesting with training methods and events that go beyond the classroom. At GarryMichael, you'll expand your skill set and build meaningful relationships with people across the firm. You may even find a career path or specialty you haven't considered yet.

Mentoring and Guidance
We believe in building one-on-one relationships and giving you a voice at the firm as well as a seat at the table when you first walk through the door. At every stage of growth, you'll have mentors and a career advisor who will work closely with you to develop the skills to advance and become a leader.

Support for Your Success
Our partners are nationally recognized in their fields, and they're deeply involved in your career development. With our low partner-to-staff ratio and supportive environment, you'll benefit directly from our leaders' extensive technical, industry, and business knowledge. You'll also gain a deep understanding of our clients' operations and challenges.
Balance
Life isn't about how many hours you spend at work. It's about being smart and resourceful, sharing fresh and relevant ideas with clients, being engaged in what you do, and having time at the end of the day to enjoy what's important. It's an approach to work that's rooted in our vision and values, and it's about getting the job done and the most out of life.
And because balance is different for everyone, our culture allows you to discover and define what balance means for you. But don't just take our word for it.
Going Global
Our client base has a national and international reach, and it's been that way for decades. We're deeply immersed in SOX, Accounting and Internal Audit, serving clients in more than 12 countries.
What does this mean for you? You'll have the chance to work with multinational clients and collaborate with coworkers from different cultures and geographies.
Total Rewards
Work-life balance is an important part of our culture. To support you in your career and personal life, we offer a full range of benefits for you and your eligible dependents.
Here's a snapshot of our firm benefits; ask about local benefits and perks, such as gym discounts or transportation subsidies.
HEALTH AND WELLNESS
Medical
Dental
Vision
Prescription drugs
Health care flexible spending account
Dependent care flexible spending account
Employee assistance program (includes legal consultation, financial counseling, care referrals, and parenting advice)
Life and accident insurance
FAMILY FRIENDLY BENEFITS
Paid parental leave
Adoption assistance
Backup child and elder care
Supplemental spouse or domestic partner life insurance
TIME OFF
Generous paid time off
Holidays
Short-term disability
Long-term disability
Family medical leave
WORK-LIFE BALANCE
Flexible work schedules
Flextime
Telecommuting
SAVINGS AND RETIREMENT
401(k)
Profit sharing plan
In the News
Most Popular
Leadership
Life At Garry Michael
Careers