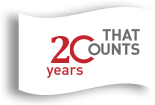 Industries: Communications & Media
About > Industries > Communications & Media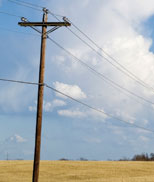 A Strong Connection
As technology continues to change the pace and evolution of our society, the Communications and Media industries face unprecedented pressures to be the first to market with innovative technologies, solutions and global platforms to meet the end user desires. Increasingly so, customer behaviors continue to dictate a demand for free ad supported media, instant on demand experiences, and have forced a rapidly growing explosion of on line and diverse mobile platforms.
Growing a loyal customer base, managing complex infrastructures, and muddling through a vast regulatory environment while this sector continues to experience tightening margins pose significant challenges.
For 20 years, GarryMichael has worked closely with a variety of clients in Media and Communications. Specifically, we have worked closely with our clients in solving business pains surrounding:
Internal Control & Regulatory Compliance
Customer Service & Billing
Royalty Audits
Revenue Assurance
Privacy & Intellectual Property
Information Technology
Governance
Fraud Services
Contact us today to learn more about our deep industry practice, highly skilled consulting teams and local worldwide presence in over 35 countries.
In the News
Most Popular
Leadership
Life At Garry Michael
Careers