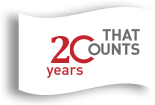 Risk Management and Consulting: Enterprise Risk Management
About > Our Services > Enterprise Risk Management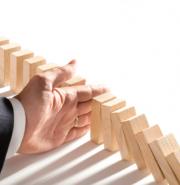 Enterprise Risk Management
Enterprise risk management, done well, will enable your leadership team to pursue company objectives in the best way for your organization. The focus of risk management should not only be on protecting you from harm, but also on enhancing your ability to succeed. That is, risk management programs have a dual-purpose: value protection and value creation.
GarryMichael brings to our clients the right combination of experience, expertise and methodology to help you establish the right risk management program for your organization – a program with the right amount of energy, focus, intelligence and structure. We provide a range of services to help organizations improve their ability to identify and prioritize risk, understand how risks work in concert across departments and business processes, and ultimately to integrate risk management with strategy enactment and realization of objectives.
Contact our ERM practice leaders to learn more.
In the News
Most Popular
Leadership
Life At Garry Michael
Careers