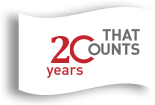 Information Systems and Technology Compliance: SAS 70/SSAE 16 Compliance
About > Our Services > SAS 70/SSAE 16 Compliance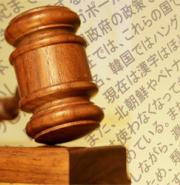 SAS 70/SSAE 16 Compliance
We provide SAS 70/SSAE 16 Compliance solutions that enable your external auditor to provide an unqualified opinion regarding the design, adequacy and operational effectiveness of controls surrounding internal processes and supporting systems.
We work closely with you and your external auditors to provide comprehensive and effective SAS 70/SSAE 16 Compliance support. Areas typically reviewed throughout our work include:
Business Processes
Application Development and Maintenance
Change Control
Logical Security
Physical Security
Environmental Security
Computer Operations
Backup, Disaster Recovery and Business Continuity
Network and Telecommunications
At GarryMichael, our Information Technology professionals have over 25 plus years of expert IT audit, security and hands on operational experience. Our team of highly skilled professionals can assist you to:
Defining scope in terms of the processes and systems that will be the subject of the SAS 70/SSAE 16 Compliance analysis.
Conducting pre-assessments, collecting and analyzing existing documentation.
Defining control and risk environments.
Performing walkthroughs of the business and IT areas to document relevant processes, control activities and specific risks.
Summarize results – draft final SAS 70/SSAE 16 Compliance initial summary report.
Contact our SAS 70/SSAE 16 Compliance experts to learn how we can assist you.
In the News
Most Popular
Leadership
Life At Garry Michael
Careers