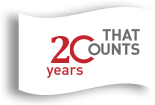 About GarryMichael
About > Life At GarryMichael > Culture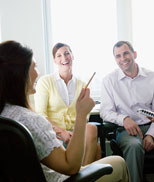 At GarryMichael, we're building the future of public accounting. And that begins with you. With how we treat you. How you're included in the decisions that affect your work. From the complete and open access you'll have to partners and colleagues to how your mentors support and value you, it's an environment unlike any other.
WHERE FUN WORKS
Here's our philosophy: Work closely and openly with one another and with our clients. Listen, observe, exchange ideas, and collaborate to provide the best possible solutions.
The more we enjoy the people we work with, the more we enjoy our work. We encourage a lively, dynamic atmosphere that enables people to have fun at the office while doing the best job they can.
We're also committed to the communities where we live and work. Through community outreach, volunteering, and charitable donations, we dedicate our resources to medical research, food banks, disaster relief, social services, the arts, education, and the environment.
In addition, through the GarryMichael Foundation, we maintain a long-standing commitment to support programs at local colleges and universities. We invest in a diverse talent pipeline to attract top-notch, motivated people, giving future generations an opportunity to discover and share our passion for the profession.
In the News
Most Popular
Leadership
Life At Garry Michael
Careers