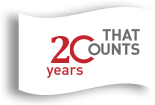 Security and Privacy Solutions: Threat and Vulnerability Solutions
About > Our Services > Threat and Vulnerability Solutions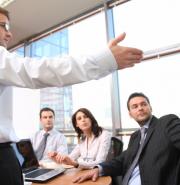 Threat and Vulnerability Solutions
GarryMichael's System and Network Vulnerability Analysis and Penetration services evaluate and test your organizations system of security controls from an external attacker's perspective. "Could a malicious individual obtain unauthorized access to your network from the Internet or other external sources?
Our highly skilled Information Technology Security Professionals help you evaluate and test the security of your network infrastructure utilizing the latest vulnerability testing tools and techniques.
Our services include helping you to:
Footprint and gather public information to create a detailed blueprint of your company's network and its Internet security profile.
Identify and test potential Web based vulnerabilities such as SQL Injection and X-cross site scripting.
Uses structured methodologies, public tools, and our proprietary toolset to identify domain names, networks, and IP address ranges associated with your company. Techniques include querying InterNIC and American Registry for Internet Numbers databases.
Scans the external/Internal network for known vulnerabilities with commercial and proprietary tools.
Exploit potential vulnerabilities to gain access to your internal network. Our consultants will attempt to gain privileged access to a target by exploiting the identified vulnerabilities.
Perform external penetration tests based only on the public knowledge available from the internet.
Contact our Information Technology Security experts to learn how we can assist you.
In the News
Most Popular
Leadership
Life At Garry Michael
Careers