Risk Management and Consulting: Mergers & Acquisitions Support
About > Our Services > Mergers & Acquisitions Support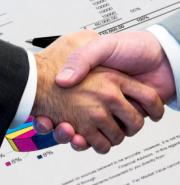 Mergers & Acquisitions Support
Our M&A support services cover the full gamut of due diligence needs during the critical period surrounding the closing of a transaction. We can assist clients with everything from the verification of assets and liabilities, to developing plans for the implementation of post-closing controls.
All of our solutions are structured so that we are able to partner with any key stakeholder in a transaction or investigation.
Financial Investigations
Fraud Risk Management
Legal Discovery and Risk Management
Mergers and Acquisitions Due Diligence
Contact our M&A support professionals to learn more.
In the News
Most Popular
Leadership
Life At Garry Michael
Careers