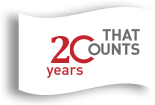 Internal Control and Financial Reporting: Sarbanes-Oxley Compliance
About > Our Services > Sarbanes-Oxley Compliance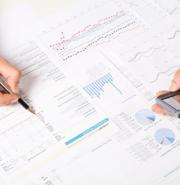 Sarbanes-Oxley Compliance
Since the inception of the Sarbanes-Oxley Act of 2002, GarryMichael has been at the forefront in delivering quality compliance results. As a matter of note, we were there to provide thought leadership and hands-on support to the first company to receive External Auditor attestation as being fully SOX [Sarbanes-Oxley] compliant. Understanding our clients' business and not following a ridged, one-fits-all methodology have enabled us to be a leader in helping them achieve compliance through a top-down, risk based approach.
Use of this approach has helped GarryMichael develop work opportunities across a broad base of industries and establish offices in over 20 countries. Our approach and experience have seen us successfully deliver results for Companies of all maturity stages and size [established, all cap sizes, pre IPO].
The professionals at GarryMichael can work with your management team and your independent accountants to build a sustainable, streamlined approach to meet the deliverables of SOX compliance. Our integrated approach leverages the skills and knowledge of our clients and overlays our specific expertise in SOX compliance. Our approach has the advantage of combining internal knowledge of the company with the experience and external skills of our consultants in SOX compliance to derive optimal solutions.
Our team of professionals can help you:
Critically assess your existing control environment and supporting documentation to achieve a more efficient process.
Establish continuous control monitoring to reduce the man-hours required for conducting control testing.
Help you understand where material risks are within your business (top down) and objectively establish a strong, concise, control environment.
Integrate the activity performed for SOX with your other Internal Audit plan.
Maximize your existing systems through automating controls and reducing delivery timelines.
Achieve independence in the testing activity to leverage greater External Auditor reliance.
Align the control environment to your management's Entity Wide objectives and standards.
Work with all parties involved in the compliance effort [Management, Employee and Auditors] to achieve integrated, economical, and sustainable delivery.
Integrate control objectives with business performance measures.
As you go through the process of choosing a provider for SOX compliance, consider GarryMichael as your partner firm and we will be there to give you the support you need. We can provide you assistance through:
Providing staff support to augment your team, so that the process of updating documents and performing testing can be done efficiently and so your team can continue to focus on helping run your business. We can assist you to whatever extent you require it, ranging from:

Augmenting your staff with professionals who have experience in your industry, or
Performing the testing process on behalf of your management team, on an outsourced basis

Reviewing your controls documentation to ensure that you are gaining full benefit from the process rationalization allowed by AS5. This could result in significant reduction of the cost and effort required to maintain your SOX program.
Whether your needs are local or international, we can help. We have directed or assisted with over 600 SOX engagements around the world, in a wide variety of industries, with companies varying in size, from those that are pre-revenue to companies that have annual revenues in the billions of dollars.
Contact our Financial Services experts to find out how we can assist you.
In the News
Most Popular
Leadership
Life At Garry Michael
Careers