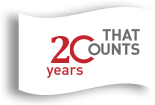 GarryMichael LLC - CAREERS
About > Careers

EQUAL EMPLOYMENT OPPORTUNITY
GarryMichael is an Equal Opportunity Employer. Federal and state law prohibits employment discrimination. It is the policy of GarryMichael to comply with those laws that prohibit discrimination based on race, color, religious creed, age, national origin, ancestry, sex, genetic information, medical information, marital status (including domestic partnership), sexual orientation, gender identity, veteran status, or mental or physical disability, unless it is shown that such disability prevents performance of the work involved.
As an Equal Opportunity Employer, we are committed to:
Recruit, hire, train, and promote for all job classifications without regard to any protected group
Base decisions on employment so as to further the principles of equal employment opportunity
Ensure that promotion decisions are in accord with the principles of equal employment opportunity
Ensure that all other personal actions, sucj as compensation, benefits, transfers, terminations, firm-sponsored training, education tuition assistance, and social and recreational programs, will be administered in a manner free of discrimination
Provide equal employment opportunities to qualified persons with a disability
Provide equal opportunities to those who are covered veterans
THIRD PARTY RECRUITERS
Important recruiter and agency information: Please read the following information before contacting GarryMichael.
GarryMichael conducts business only with preapproved vendors- agencies and third-party recruiters- that have a signed agreement issued by GarryMichael. If you're not a preapproved recruiting vendor, any resumes you submit will be considered unsolicited.
GarryMichael doesn't pay placement fees for unsolicited resumes from unapproved recruiting vendors.

Please do not correspond directly with GarryMichael employees regarding any staffing or employment inquiries.

If you're interested in becoming a preapproved recruiting vendor, please contact us at careers@garymichaelllc.com and send your corporate literature, including any industry specialties and geographic areas served. We will notify you if we're interested in adding your agency to our preapproved recruiting vendors list. If we do, we will provide you with one of our agreements for your review and authorization.
In the News
Most Popular
Leadership
Life At Garry Michael
Careers