GarryMichael LLC - OUR SERVICES
About > Our Services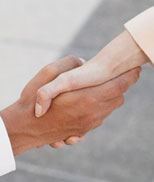 OUR SERVICES TO YOU
SOLID VALUES
An audit is an opportunity to view your organization more globally and go well beyond the numbers.
GREATER RELIABILITY IN WHAT WE DO FOR YOU
Audit services relating to historical financial statements have long been viewed as the CPA profession's core product. In today's fast-moving business environment many users of financial information are demanding greater reliability of financial and non-financial data.
GarryMichael offers a broad range of assurance and related consulting services that go beyond the numbers. We help you assess and ensure the quality of information you use to make critical decisions, formulate solutions to your business problems, and evaluate your company's financial performance.
WE OFFER THE FOLLOWING SERVICES
In the News
Most Popular
Leadership
Life At Garry Michael
Careers