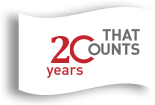 Industries: Real Estate & Capital Projects
About > Industries > Real Estate & Capital Projects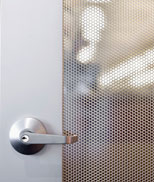 AN OPEN DOOR TO GROWTH
GarryMichael's Real Estate practice professionals assist REITs and other real property developers manage risk and improve internal business processes. While the real estate market continues to be in flux and has been severely impacted by the global recession which has resulted in plunging property values and limited options in refinancing and obtaining capital, the real estate sector continues to seek ways to streamline internal operations and reduce costs.
For almost 20 years, we have provided a wide array of services to the real estate and capital project sector which have streamlined internal operations, produced hard savings, and have returned real dollars.
We provide our clients with highly expert, specialized knowledge. Beyond the technical finance, consulting and accounting skills required, we employ a number of engineers, attorneys, and procurement subject matter experts who understand the true complexities and intricacies of construction and real property development and management.
Some of the services we provide include:
Construction Audit & Contract Reviews
Capital Project Risk Assessment
Fraud and Forensic Investigations
Internal Audits – Co Sourced
Internal Audits – Out Sourced
Recovery Audits
Information Technology Services
Finance & Accounting Excellence
Contact us today to learn how we can assist you.
In the News
Most Popular
Leadership
Life At Garry Michael
Careers