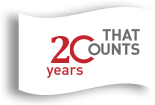 Information Technology: IT Governance and Performance Management
About > Our Services > IT Governance and Performance Management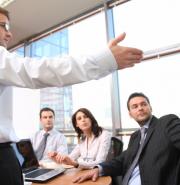 IT Governance & Performance Management
For almost 20 years, GarryMichael has provided a wide array of entities across the globe with the expertise needed in establishing and maintaining an effective IT Governance structure. For enterprises which are embarking upon the initial stages of establishing an IT Governance framework, we assist start -up companies with design of the Information Technology Governance framework.
Although one person must have an enterprise wide view of the organization in working to establish the IT Governance framework, any governance framework created in isolation will fail. We bring the experience, facilitation skills and insights necessary to ensure the IT Governance framework involves Senior Management throughout the enterprise and ultimately, we work closely with you to ensure your governance framework is aligned with the entity's strategic goals.
It is clear that IT governance cannot be created in isolation nor can an existing framework be revisited in isolation. Both require input from other functional aspects of the business. The IT Governance framework must be aligned with the enterprise's strategy, and must provide an organizational structure that facilitates the implementation of strategy and goals.
Communicating and understanding the importance of IT Governance is one of the most important roles of Senior Management. Good governance can only be adhered to if it is properly designed, understood, well communicated and regularly reviewed.
Our services include:
Board & CIO Advisory
Governance Framework Design Consultation (COBIT, ITIL, ISO 27001, ISM,CCM)
Evaluation of the Existing IT Governance Framework
Performance Measurement & Benchmarking Services
Contact us today to learn how we can assist you.
In the News
Most Popular
Leadership
Life At Garry Michael
Careers