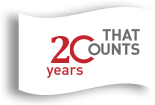 Finance Transformation: International Financial Reporting Standards (IFRS)
About > Our Services > International Financial Reporting Standards (IFRS)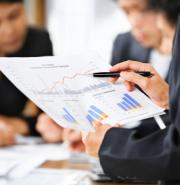 International Financial Reporting Standards
Several years ago, the thought of International Financial Reporting Standards (IFRS) was only a distant possibility. Today, the reality is far different. We are experiencing a dramatic shift that is fast making IFRS the most widely accepted accounting model in the world.
As the business environment continues to become increasingly global, the need for consistent world-wide reporting standards intensifies. IFRS addresses this issue through its goal of creating comparable, reliable, and transparent financial statements that facilitate greater cross-border capital raising and trade. With the updated conversion timeline, it has now become imperative to understand the implications of adopting IFRS.
At GarryMichael we have assisted a diverse range of clients in updating their systems and processes to enable the efficient conversion to new accounting and reporting regulations.
Our team of experts can help you with:
Project Management
Initial and on-going training
Financial Statement Review and Diagnostic Analysis
Appropriately modifying processes and systems
As you go through the process of choosing a provider for IFRS conversion support, consider GarryMichael as your partner firm and we will be there to give you the support you need.
Contact our IFRS experts to learn more.
In the News
Most Popular
Leadership
Life At Garry Michael
Careers