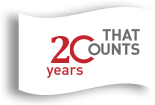 Insights > Articles > Washington Legislature Passes Aerospace Tax Breaks, but Union Vote Leaves Them up in the Air
Washington Legislature Passes Aerospace Tax Breaks, but Union Vote Leaves Them up in the Air
It was a turbulent week in Washington State. On November 9, in an effort to secure in-state production of Boeing's new 777X jet, the legislature voted during a special session to adopt and extend a series of tax incentives for the aerospace industry. Then, on November 13, local members of the International Association of Machinists voted to reject Boeing's most recent contract offer, which, among other things, would have trimmed worker benefits.
The result? State tax incentives that might have been a boon not just to Boeing but to its suppliers and other aerospace businesses in Washington State are now in limbo. The incentives passed by the legislature and signed by Governor Jay Inslee are conditional on Boeing's producing the 777X in the state. If 777X assembly were to move elsewhere—California, Utah, Alabama, and South Carolina have all been mentioned as possibilities—those incentives could disappear.
Still, 777X production could eventually move forward in Washington State. Boeing has well-established manufacturing and assembly facilities in the Puget Sound region. If the company chooses to move 777X production elsewhere, it faces a significant cost hurdle—its infrastructure in other states would require more time and financial resources to ramp up.
While we wait to see what transpires, it's worth recapping the tax incentives packaged as part of the final bill, which include:
An extension of all current aerospace tax incentives (established in 2003) from 2024 until 2040
A broadening of existing law to include future production of the 777X under the current tax incentives
Three million dollars of new funding specifically for the Washington Aerospace Training and Research Center for building modifications and new equipment to develop a composite wing fabrication training program
The remaining $5 million necessary to complete an additional aerospace training facility in Renton
We're Here to Help
It will take some time before we learn whether Boeing decides to move 777X production to another state or stick with Washington after all—and, as a result, whether these incentives will end up being extended and adopted. In the meantime, for questions about what the tax incentives could mean for your business and how to prepare for different financial contingencies, contact your Moss Adams aerospace and defense professional.
We're Here to Help
GarryMichael continually monitors the regulatory landscape for federal agencies and their contractors. For questions about how your organization can adapt to the new FISMA requirements, contact us today.
In the News
Most Popular
Leadership
Life At Garry Michael
Careers